Year of the Dog - Happy Lunar New Year!
January 29th, 2006 marked the first day of the Lunar New Year :)
This past friday, I went to celebrate Thithoa's 24th birthday at C&O Trattoria and the 80s bar - The Space. Happy Birthday Thithoa!! I can't believe she is turning 24 already, it amazes me how time flies by so quickly. I've known her ever since she was five and now she's grown up to be such an amazing young lady. One person I know with a heart so pure and carries herself with grace.
Thithoa Ton's 24th Birthday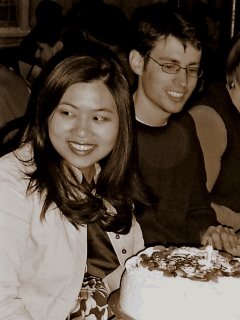 On Saturday, I had lunch with Greg at Pho Hong Long and then headed to "Bead Studio," a bead store in Redondo Beach. I was able to pick up some more beads for my next project. It was love at first sight when I saw them, I fell in love :)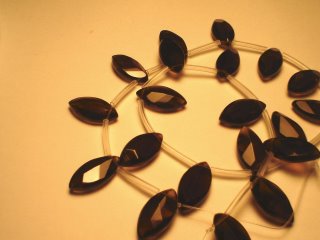 After I finished bead shopping, I went to my confirmation class to help out and then celebrate the Lunar New Year Festival with them. My girls performed that night and looked absolutely stunning in their traditional vietnamese gowns, known as "ao dai." It is pronounced 'ao yai' in the south, but 'ao zai' in the north, the color is indicative of the wearer's age and status. It is a fitted top that flows over wide trousers. Since we were celebrating the new year, the girls wore red, which is a lucky color in our culture.
The New Year festival traditionally marks the beginning of the planting season and the dragon provides rain and good luck.
My goddaughter, Van and I wished Kim and Amy good luck...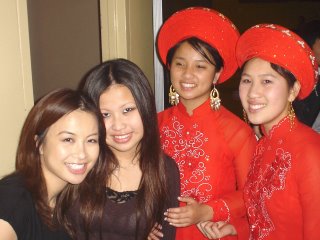 The Dance..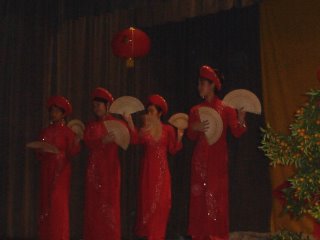 An (The Choreographer) and I...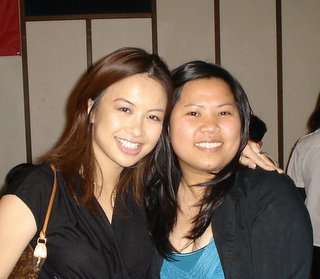 Paul, Maryann, Thithoa, and Peter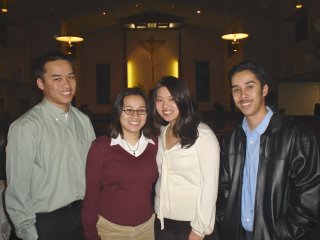 My childhood buddy, Thitam....
The next morning, Greg and I were lectors for the 8am mass at Maria Regina Parish. Before mass, I bumped into an old lmu friend, Karen from Belles. It felt so good to see her again after all these years. The last time I can recall was senior year in college, which was about 4 years ago. We were Belles buddies and started the youth group together at Maria Regina with Peter, Paul, Jed, Maryann, Thithoa, and Thitam.
I thought the reading and responsorial psalm was fitting to what's going on in my life and everyone else around me.
Responsorial Psalm:
"If today you hear his voice, harden not your hearts..."
Father Leo gave the homily and explained the readings and psalm, how life is about change and we need to move forward with an open mind and have faith in the things we believe in. He discusses how easily it is for us to lose sight with life's many distractions, and how important it is for us to take some time and realize why we are put in this world. A quote that inspires me:
"We are not human beings on a spiritual journey, we are spiritual beings on a human journey...."